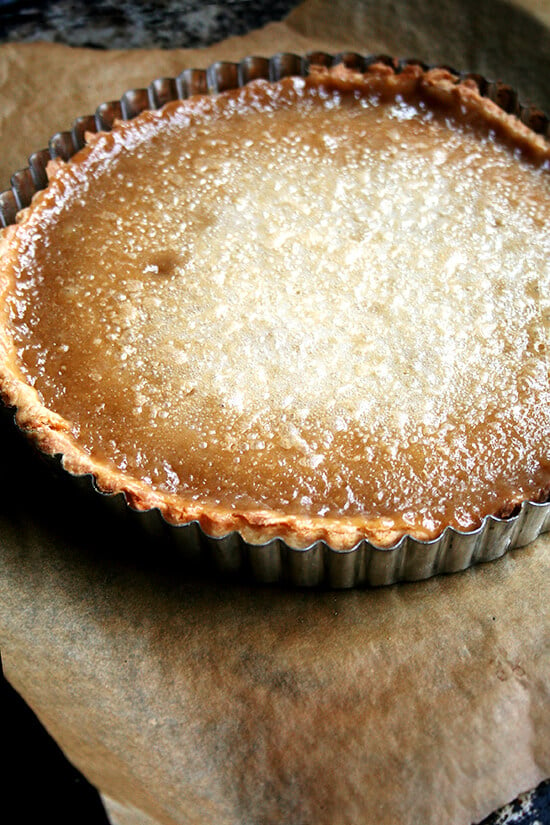 Sometimes things just work out for the best. Just as I was about to declare Thanksgiving ruined — my third corn syrup-less pecan pie tasted just as curdled and watery and messy as my first — I took a stab at yet another recipe, making a most-delectable discovery in the process: maple cream tart, a recipe Food52 adapted from NYC's Left Bank.
I am in awe of this tart's texture. The absence of eggs makes it exceptionally light yet somehow it tastes as smooth and creamy as an untorched crème brûlée. For maple syrup lovers, nothing could be more delicious, and best of all, it's a cinch to assemble. The custard, as promised, comes together in two minutes and while the tart shell requires a blind baking, the assembled tart bakes in just twenty-five minutes.
I know it's very late in the game to start switching up dessert menus, but if you're still looking for something to serve or perhaps to bring to a Thanksgiving feast, this one is just as festive as any of the classics. For me, it's even better and will always be considered the tart that saved Thanksgiving 2012. Gobble Gobble.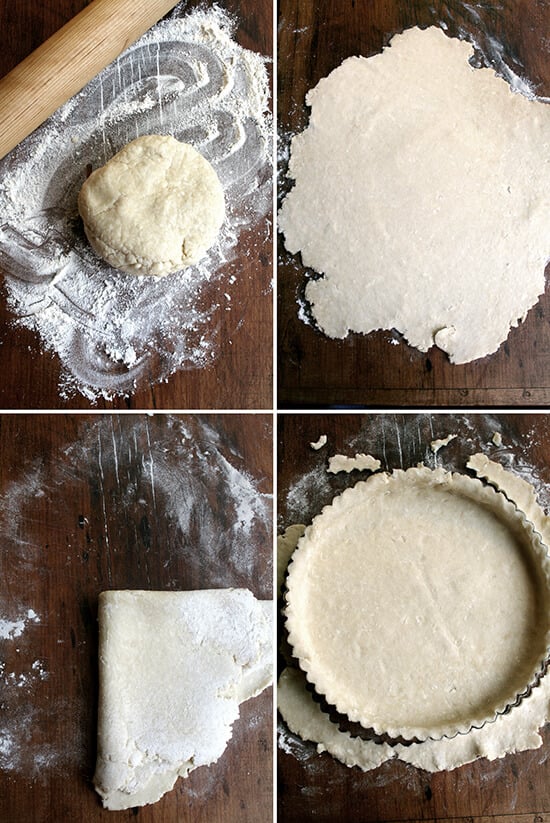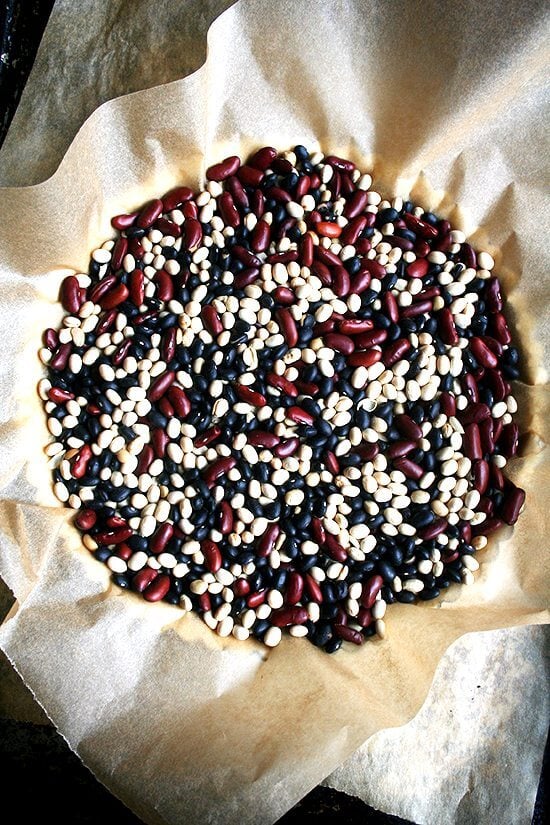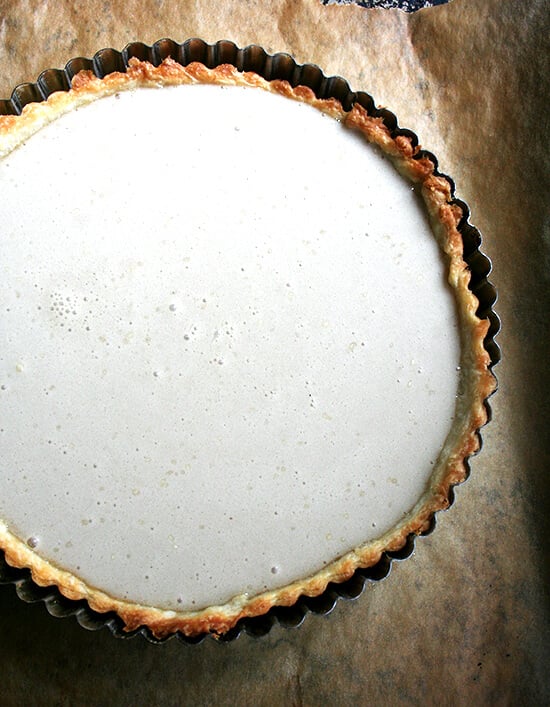 Maple Cream Tart
Source: Food52
Note: While reading the comments section on Food52, I discovered that some people found the tart to be too sweet. For me (and Ben, who is usually more cautious of sweets than I), it couldn't have been more delicious, but if you are sensitive to sweets, this one might not be for you. A dollop of crème fraiche or Greek yogurt would definitely help offset the sweetness.
Also: I had made a double batch of my favorite tart dough for all of the pecan pie experiments I was undertaking, so that's what I used and that's what I've enclosed here, but if you want a press-in-the-pan crust, check out Food52's recipe.
Tart Shell:
Double recipe for two 9-inch tarts
1¼ cups all-purpose flour
1 T. sugar
¼ tsp. table salt
8 T. unsalted butter
¼ C. + 1 T. ice water
1. Whisk flour, sugar and salt together. Cut butter into flour and using the back of a fork or a pastry cutter, incorporate butter into flour mixture until butter is in small pieces. (This can be done in the food processor, too — that's what I do these days.) Add ice water and continue to stir with fork until mixture comes together to form a mass. Add more ice water if necessary, one tablespoon at a time. Gently form mass into a ball and wrap in plastic wrap. Chill for at least 30 minutes and as long as overnight. (Dough can be frozen, too.)
Maple Cream Filling:
1 cup packed light brown sugar
1/4 cup maple syrup (preferably grade B — I only had grade A, so that's what I used)
1 1/4 cups heavy cream
1/4 cup all-purpose flour
Creme fraiche or Greek yogurt, for serving
1. Roll dough out into an 11-inch circle. Carefully transfer dough to tart pan. (I always fold the dough in half and in half again to make for an easy transfer.) Press dough against bottom of pan and into sides, making sure the dough on the bottom and sides is even. (See photo.)
2. Prick with a fork and chill in the fridge for at least 20 minutes. Heat the oven to 400 degrees.
3. Line the tart dough with parchment paper, and fill with pie weights (or dried beans or rice). Bake for 20 minutes, then remove the pie weights and parchment, and place back in the oven to cook until the bottom is dry, about 5 minutes more. Remove from the oven and let cool completely.
4. Lower the oven to 350 degrees. In a medium bowl, whisk together the sugar, maple syrup, cream, and flour until smooth. Pour this mixture into the cooled tart crust. (Note: My tart shell shrunk a little bit, so I did not pour all of the custard into the shell. It is a nicely behaved custard in that it doesn't rise way up and spill all over the place, but I was happy that I, for once, showed restraint and did not pour all of it in because I do think it could have caused a mess. Just use your judgement.) Bake until the maple cream just sets — it should still jiggle a little — 20 to 25 minutes. (Mine took 25 minutes.) Let cool. Serve sliced with dollops of crème fraiche or Greek yogurt. (Store in fridge if making a day in advance. Bring to room temperature briefly before serving.)