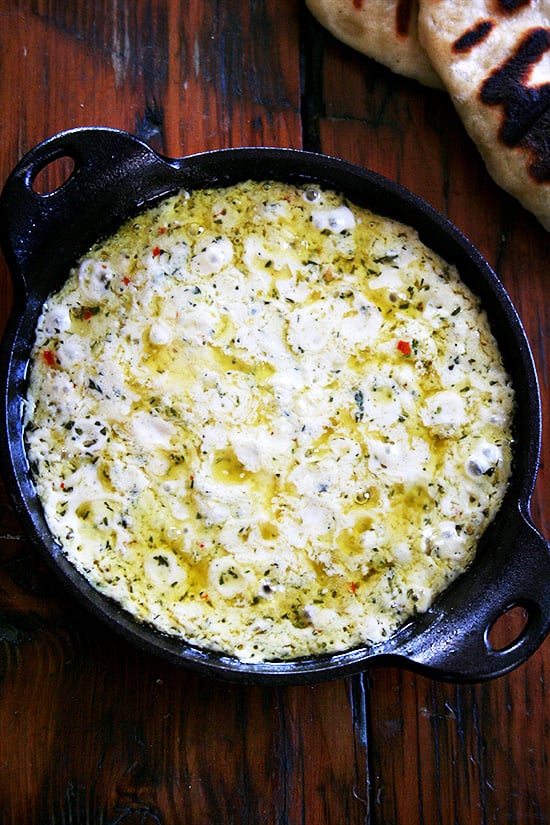 Can we talk about the Madness? Uconn upsetting Michigan State? Kentucky's last-second 3-pointer for the win? The Wisconsin-Arizona overtime nail biter?
I sound like I know what I'm talking about, right? I don't. But thanks to theSkimm, I am up-to-date on all the most important goings-on in the world. (Really, you should subscribe, it might change your life.)
You also should make this baked ricotta for any guests you might find at your house watching the Final Four this weekend. As is the case with so many baked cheese dips, the success of this one can be attributed to the synergistic reaction that takes place in the oven, the final melty product amounting to so much more than the sum of its herbs, spices, and cheeses. In other words: cheese is good, melted cheese is better. At least when placed before a crew of ravenous, raucous, raging sports fans.