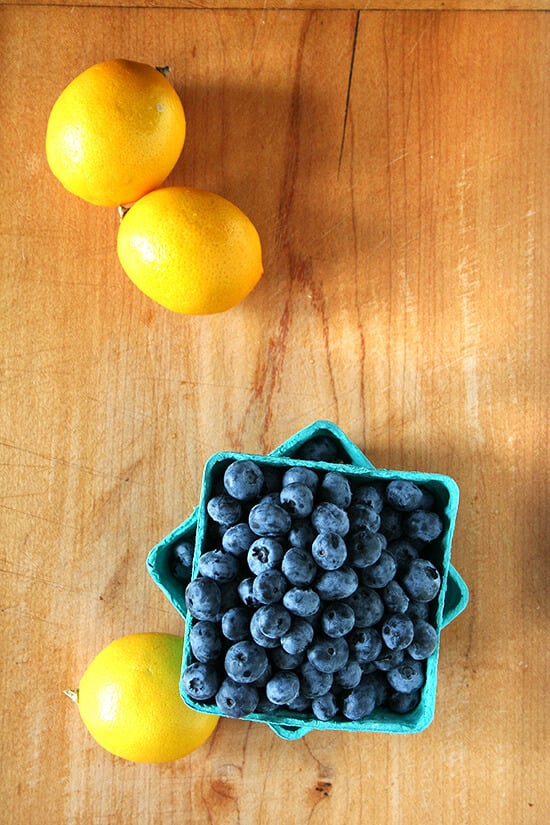 Yippie … blueberries are back. Last Sunday morning while purchasing my eggs from Don at the San Clemente farmers' market, I spotted a flat of blueberries and blackberries. I couldn't resist purchasing a few cartons of blueberries, mostly because this recipe has been on my mind for months. Both my mother and aunt have been raving about these muffins for about a year now.
Hmmm, some notes from these authorities: 1. Make the muffins in a jumbo muffin pan. 2. Really make sure your butter is at room temperature. I did follow their advice and couldn't be happier with the result.
So, I think I can safely file this lemon-blueberry muffin recipe in my search-no-further-for-that-ultimate-recipe folder. At the moment, the only other recipe occupying that folder that comes to mind is this one. There must be others though. No? I can't think right now. I'll have to report back.
Happy almost spring —